Today, we unveiled an expanded international schedule from our hubs in Chicago, Denver, New York/Newark and San Francisco. New destinations include service to Curaçao, Nice, France, and Palermo, Italy.
Villefranche-Sur-Mer on the French Riviera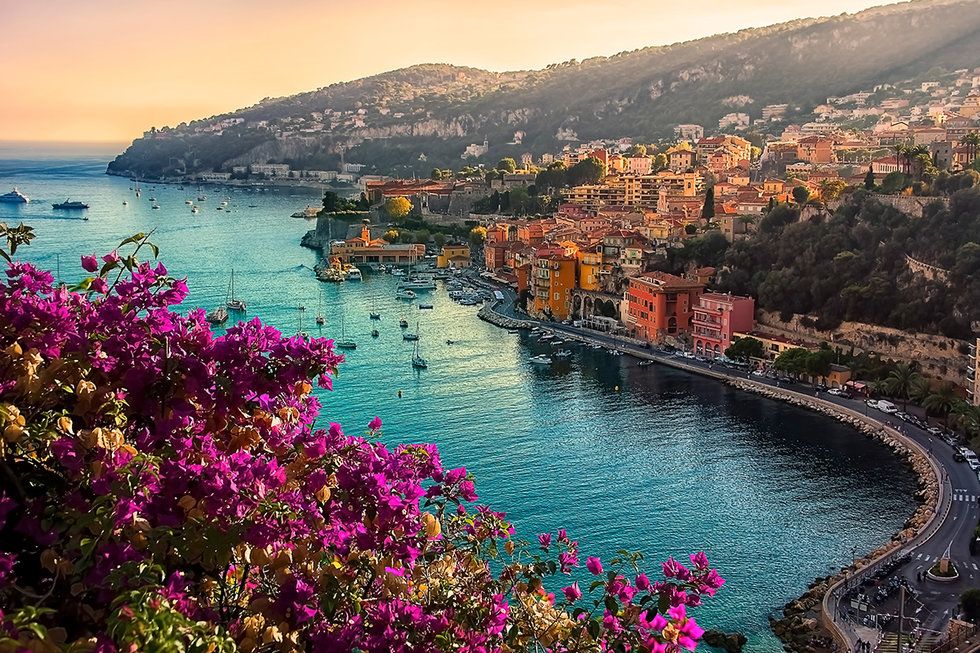 Mondello beach in Palermo, Sicily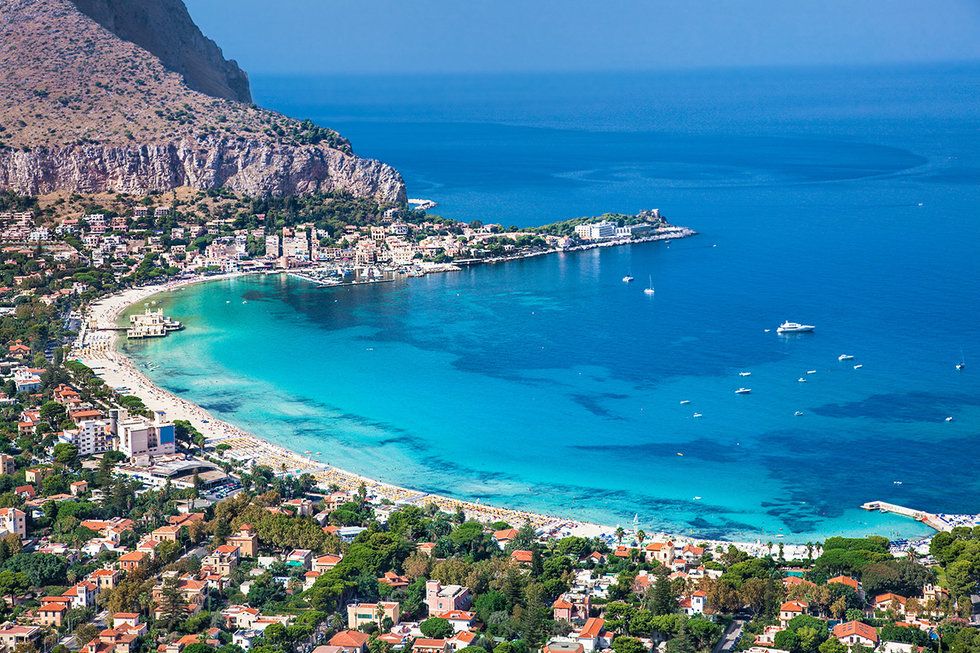 Aerial view of Willemstad in Curaçao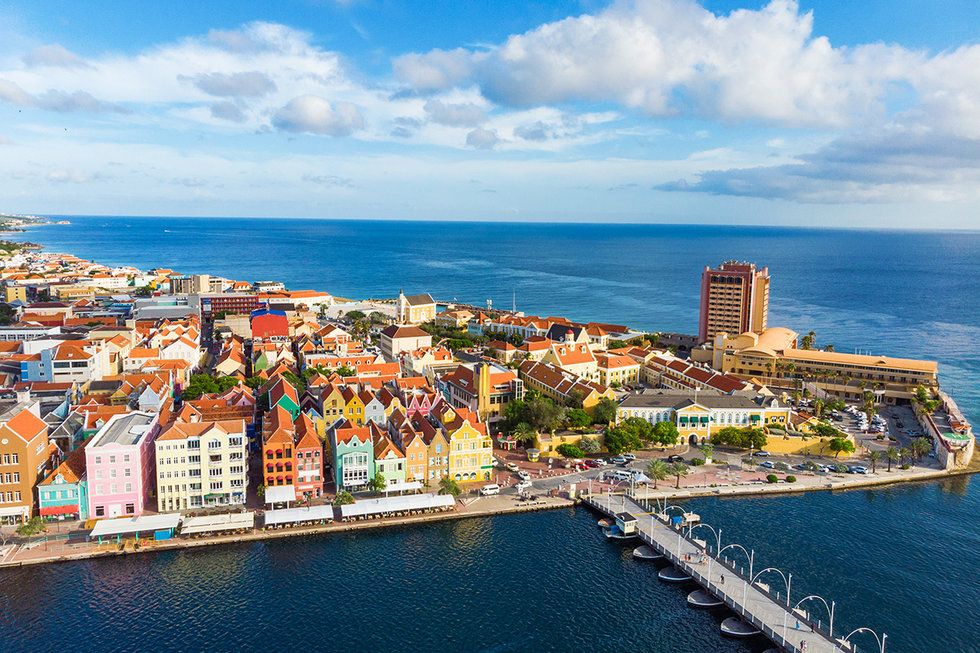 ---
Exciting new destinations
Just in time to escape the winter weather, we are adding Curaçao to our Caribbean route network, now with access to all of the ABC islands including Aruba and Bonaire. Curaçao is our 21st island destination in the Caribbean and will operate from New York/Newark on Saturdays beginning Dec. 7, 2019 for the winter season. This route will be flown on a Boeing 737-700 aircraft (subject to government approval). Beginning May 2, 2020, we will offer customers daily nonstop service between New York/Newark and Nice, France— the gateway to the French Riviera — on a reconfigured premium Boeing 767-300ER aircraft featuring 46 United Polaris Business® class seats. In addition, beginning May 20, we will be the only airline offering seasonal nonstop daily service between the U.S. and Palermo, Italy the capital city of Sicily and United's fifth Italian destination, the most of any U.S. airline (service to Nice and Palermo is subject to government approval).
More travel options to Europe
We plan to resume seasonal summer service to all of our European destinations, with expanded seasons from Newark to Athens, Naples and Porto and Washington, D.C. to Barcelona. We also will be providing more travel options to Europe with additional flights to Amsterdam, London, Frankfurt and Zurich.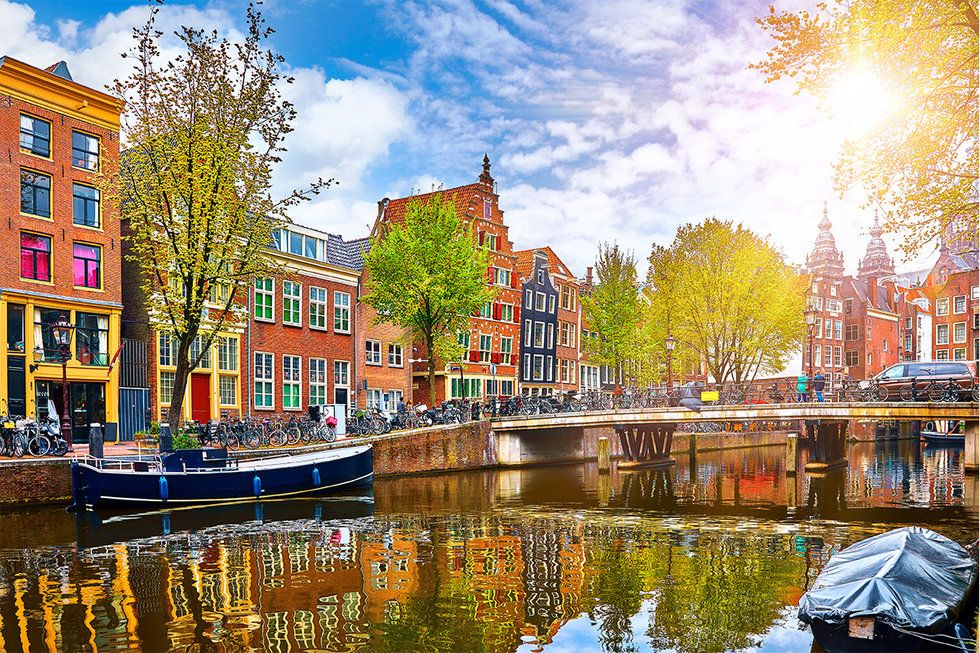 Channel in Amsterdam, Netherlands
Amsterdam
Small enough to explore on foot, but large enough to lose yourself, Amsterdam is one of Europe's most attractive and intoxicating cities. From the airport, a 15-minute train ride takes you to Amsterdam Central Station. Once you're in the city center, it's an easy walk to many hotels and all of the city's main attractions. Beginning next year in March, we will add a second daily seasonal flight to Amsterdam from New York/Newark on a Boeing 767-300ER aircraft featuring 30 United Polaris Business class seats. We currently offer nonstop service to Amsterdam from Chicago, Houston, New York/Newark, Washington Dulles and San Francisco.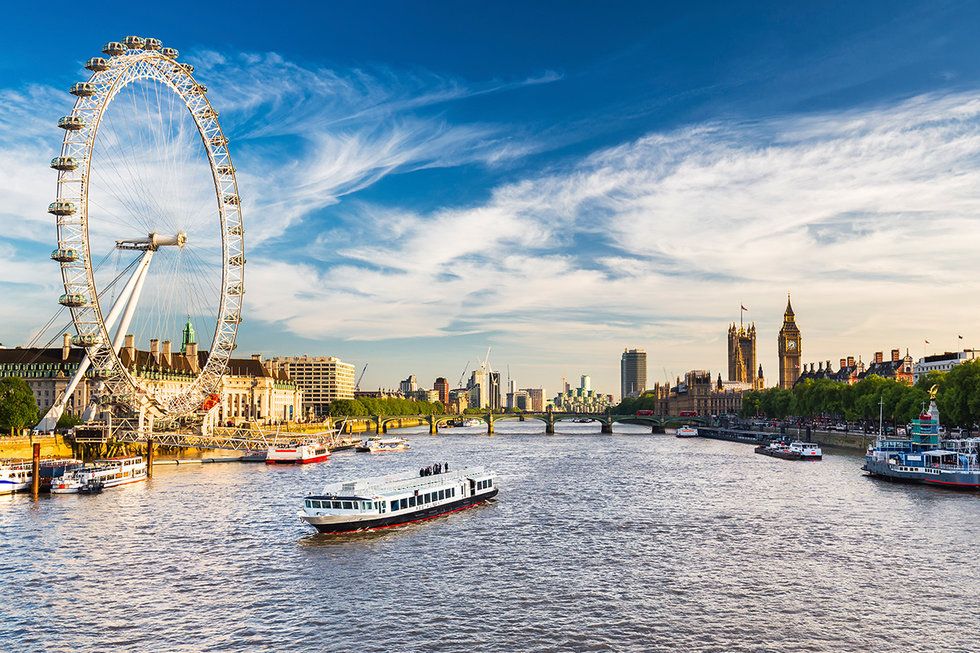 View of Westminster Parliament, Big Ben and London Eye with Thames and tourist ship in foreground in London
London
Every city has its intriguing juxtapositions — the trendy cocktail bar overlooking the crumbling palace, the high-end fashion boutique next to the hardware store — and every city works to find a suitable blend of these things. London, however, is a little bit different. There has always been a mix-and-match quality to this place, which is not so much a city as a patchwork of villages. While Londoners do value their traditions and institutions, they are also restless, preoccupied with novelty and change. As a result, the city is constantly sticking new bits onto the old providing visitors with so much to explore. Starting this fall, we'll be expanding to year-round service from Denver to London on a Boeing 787-8 Dreamliner aircraft.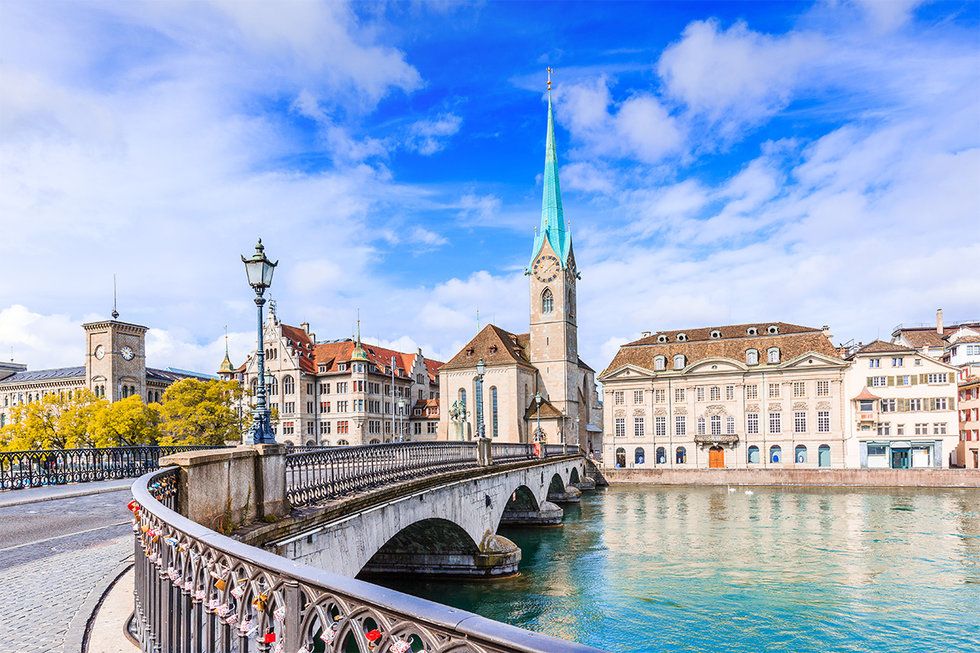 View of the historic city center with famous Fraumunster Church, on the Limmat river in Zurich, Switzerland.
Zurich
On the surface, Zurich is known for banking and finance — but those who dig a little deeper discover just how enchanting the city really is. Zurich is a perfectly walkable city, and the beautiful waterfront is also a great location for picnicking and sailing. Shopping for Swiss goods and souvenirs is delightful down the way in Bahnhofstrasse, a thoroughfare that connects Lake Zurich with the city's main railway station. Home to an array of boutiques and department stores, this area presents countless opportunities to soak up the surrounding views. No trip to Switzerland would be complete without sampling the country's sweetest delicacy— chocolate. On March 28, 2020, we will begin daily nonstop year-round service between our hub at Chicago's O'Hare International Airport and Zurich, marking our seventh year-round European destination from Chicago. Offering the most flights of any U.S. airline to Switzerland, we will operate service between Chicago and Zurich on a premium Boeing 767-300ER aircraft with 46 United Polaris Business class seats.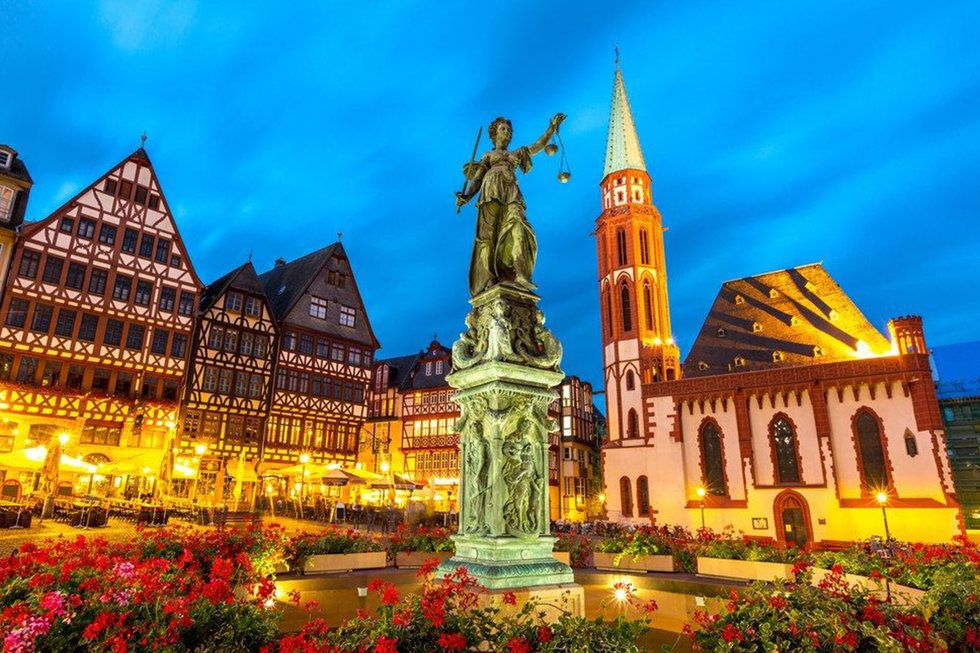 Old Town skyline in Frankfurt, Germany
Frankfurt
Germany has soared onto the traveler's radar in recent years with its incredible mix of dramatic landscapes, vibrant cities and historic landmarks. Frankfurt, a central city in Germany on the river Main is known as a high-powered conglomerate of steel and concrete skyscrapers and the city is also the financial capital, but at its heart lies the Germany of your imagination. Head for Altstadt — Frankfurt's old town — and you'll find yourself in the Römerberg, the city's most picturesque square. Home to Römer, the city hall since the 15th century, it was here that President John F. Kennedy addressed the crowd during his historic visit in 1963. With their stepped gable facades, the buildings here transport you back in time to what feels like a film set. It's a lifetime away from the hustle and bustle of the modern city that surrounds it. Beginning March 28, 2020 we'll be adding a second daily flight between New York/Newark and Frankfurt.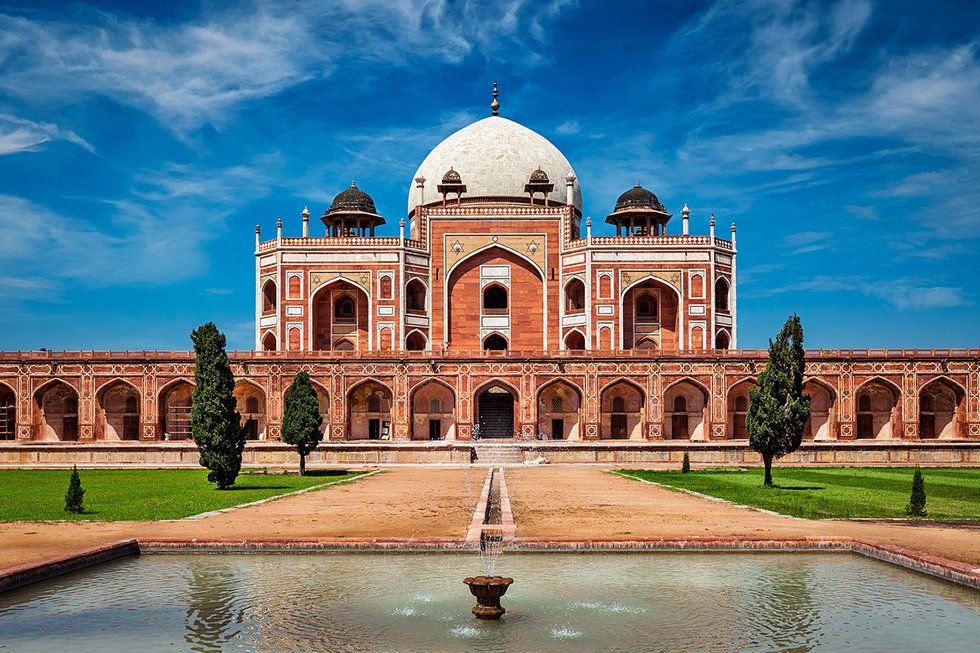 Humayun's Tomb in Delhi, India, a UNESCO World Heritage Site
Fly year-round to Delhi

A land of extraordinary beauty, history and diversity, India should be on every traveler's bucket list. With more than a million square miles to cover, one visit just wouldn't be enough. The temptation for many international travelers is to land in Delhi and head straight to Agra to see the majestic Taj Mahal or to visit the many ancient fortresses in Jaipur. To overlook India's capital is a crime — the city is a historic heavyweight and symbol of the old and the new. From a tourist's perspective, the city can be split between New and Old Delhi. The latter is a frenetic maze full of backstreet bazaars and home to the mighty Red Fort and the Jama Masjid, India's most imposing mosque. Founded in 1648, Old Delhi was built as a walled city within Delhi that was home to elegant mansions where nobles and members of the royal court lived. To the south, the British-built New Delhi is a district of wide, tree-lined boulevards, museums and the impressive Rajpath, a ceremonial boulevard whose name translates as 'King's Way.' Now, New Delhi serves as the capital of India with all three seats of India's government residing there.
Originally announced as seasonal service between San Francisco and New Delhi, we are expanding the route to year-round service. This new route starts on December 5, 2019 on a Boeing 787-9 Dreamliner aircraft.
For more details on these new and expanded routes visit the United Newsroom, and to book your travel to one of these exciting destinations by visiting united.com or use the United mobile app.