We remain passionate about connecting the world safely. We are the only U.S. airline with a full-time, on-site medical director, who has been on the front lines of the COVID-19 outbreak providing counsel to the company and our employees around the world. When you're ready to travel again, we will be "United Together" with you to deliver industry-leading cleanliness, prioritize your well-being and innovate for a healthier tomorrow. For those traveling now and in the near future, we're implementing additional, temporary changes to promote social distancing in the air and on the ground.
Beginning late April, we are implementing additional steps to promote social distancing on all United and United Express flights by making some temporary changes to seat assignments and adjustments to our boarding process. We expect to keep these measures in place through May 31 and will continue to evaluate how best to proceed given the fluidity of the current situation. The new changes include:
Limiting seat selections in all cabins, so customers won't be able to select seats next to each other or middle seats where available. We're also alternating window and aisle seats when seats are in pairs.
Boarding fewer customers at a time to allow for more distance during the boarding process.
We'll continue to use our existing boarding groups and priority boarding, but will space out customers to minimize crowding in the gate area and on the jet bridge.
Processing Complimentary Premier Upgrades in priority order at the gate before departure.
Customers who prefer to be seated together may contact us for reseating options.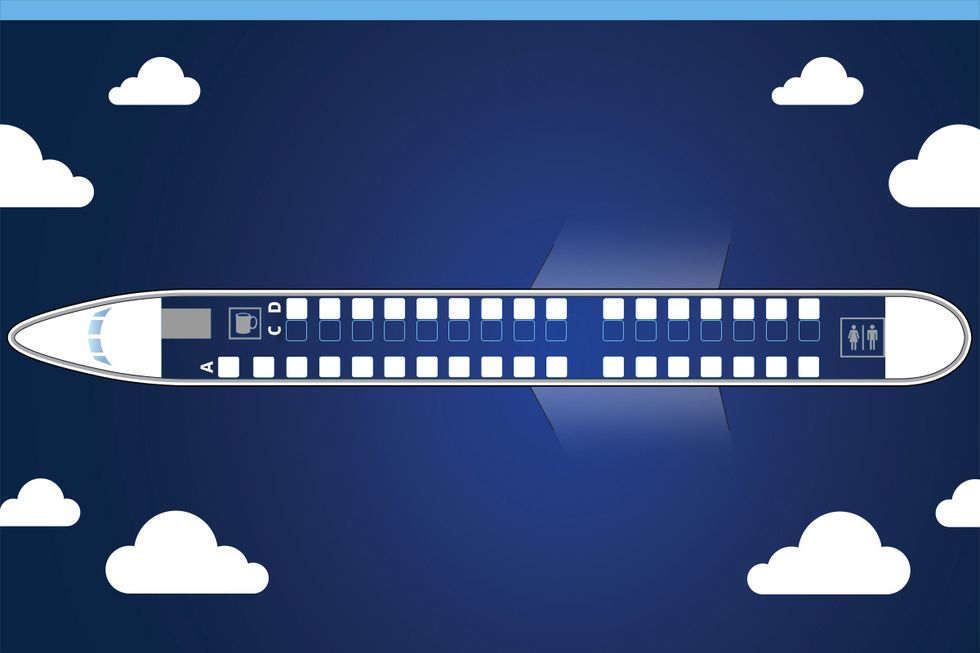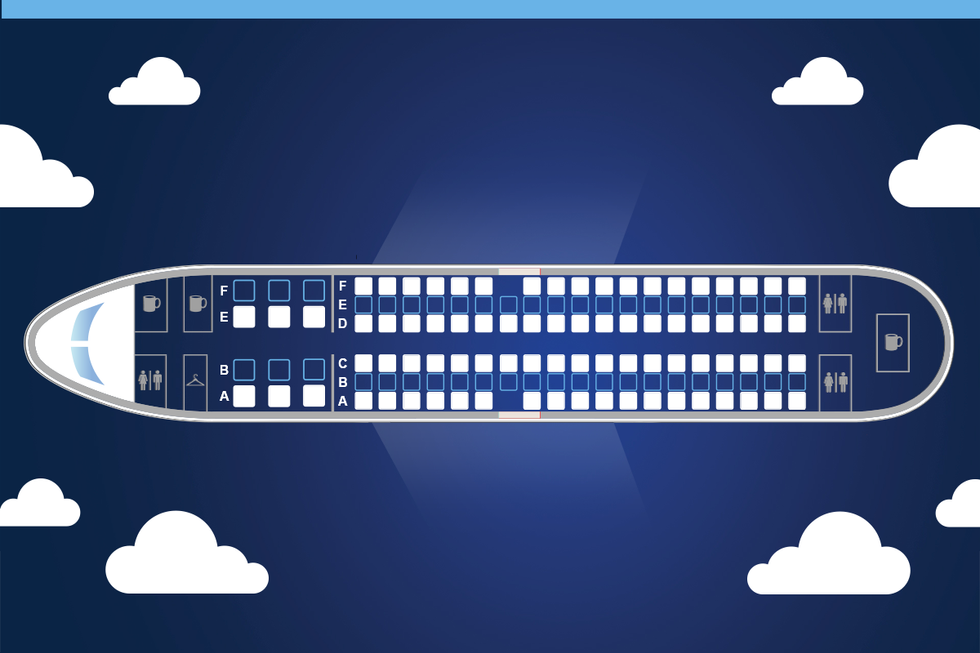 Here are some additional ways we're ensuring your safety from before takeoff to after landing.
Deliver industry-leading cleanliness through:
Enhanced cabin sanitization — In June, all aircraft will have electrostatic spray on every one of our departures, in addition to disinfecting all customer touch points and surfaces before every flight.
State-of-the-art circulation systems — All our mainline aircraft use a high-efficiency (HEPA) filter (like those found in hospitals) to circulate the air and removes up to 99.7% of airborne particles.
Reduced onboard contact — We are minimizing touchpoints by changing current food service and the temporary removal of onboard items.
Social distancing at the airport — At the airport, you will notice enhanced signage in both customer and employee spaces, including a 6 ft. tape rule at the ticket counters which allows for minimal contact between our agents and customers. We are also working to deploy sneeze guards at key interaction points including check-in counters and gate podiums.
Equipping employees to maintain clean environments — We are working to provide sanitizer and other supplies to employees to deliver a safe travel experience, implementing employee temperature checks and reducing close contact.
Prioritize your well-being by:

Ensuring our aircraft cleaning standards meet, and in many cases, exceed CDC guidelines. Our aircraft are cleaned at a variety of touchpoints throughout the day. The cleaning procedure for flights includes a thorough wipe down using an effective, high-grade disinfectant and multi-purpose cleaning of lavatories, galleys, tray tables, window shades and armrests.
Making disinfecting products available for employees to clean high-touch areas – including telephones, computers, door handles, armrests, handrails and elevator buttons.
Reducing touchpoints by temporarily shutting down self-service kiosks in most locations. We are also asking customers to self-scan boarding passes at our gate readers as well as working with our janitorial vendors to swap existing soap and hand towel dispensers for hands-free units.
Changing onboard service to minimize touchpoints between crew and customers, including: handing snacks and beverages to customers, moving to primarily pre-packaged foods and sealed beverages, suspending Buy on Board, hot towel service and pick-up pans to collect trash. We are also boarding additional disposable cups so new cups can be used for refills.
Providing flexibility to enable you to change your travel plans for the future. Customers now have until April 30, 2020, to make changes to, or cancel, any travel they have booked through the end of the year without change fees. Electronic travel certificates are also now valid for 24 months from the date they were issued. See details here.
Innovate for a healthier tomorrow by:

Developing tools to reduce the touchpoints throughout your travel experience.
Implementing temperature checks for employees at United's hub airport.
Additional details to follow as our teams continue to analyze all aspects of the travel journey.
The safety of our customers and employees is and always will be our top priority. Our teams are in regular contact with the Centers for Disease Control and Prevention (CDC), the World Health Organization (WHO), federal agencies and other global health organizations to share the most up-to-the-minute information. We will continue to do everything we can to deliver a safe and clean travel experience that protects your well-being.