Like many of our locations, the San Francisco Maintenance Center has been working to provide hand sanitizer for the nearly 3,000 employees who work there. Unlike other locations, however, the huge base has the resources, equipment and expertise —including chemists and chemical engineers — that are now producing sanitizer for use throughout the company.
---
The Engine Shop's Remanufacturing department produced its first of what will be many large batches of alcohol-based hand sanitizer — some distributed in spray bottles and some used to replenish dispensers in common areas at the base in San Francisco as well as other United locations. Before long, batches will be produced on a regular basis and the product will be available for use by employees across the company.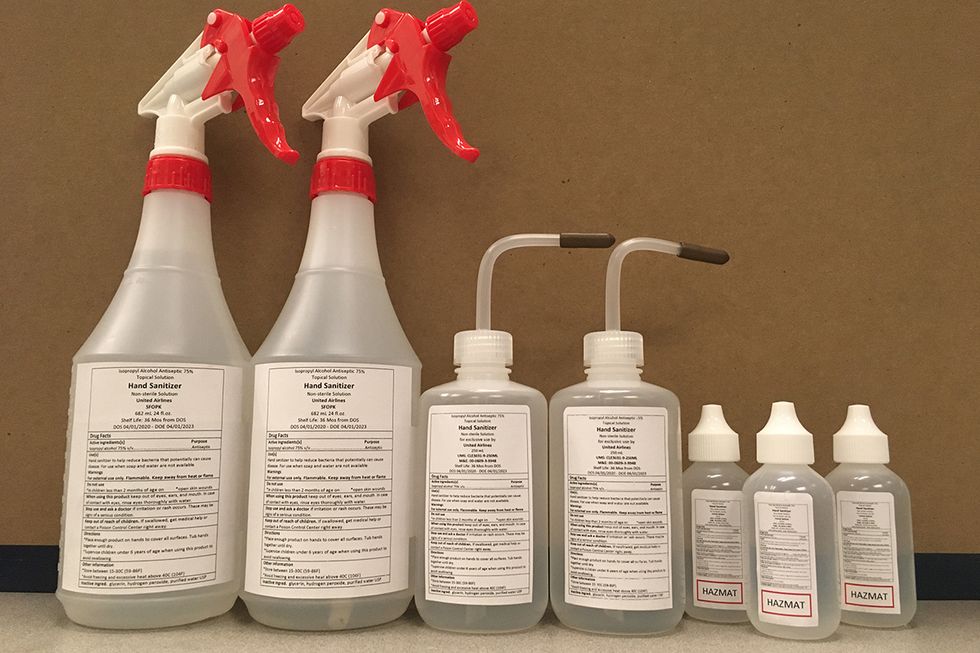 The biggest hurdle right now, said Machining, Plating and Welding Senior Manager George Skoufos, is procuring certain ingredients and spray bottles. Thousands of those are on order and expected next week. "Supplies are still in very high demand, but fortunately we were able to procure and take delivery of enough chemicals and containers to get started," he said.
*United has been registered with the FDA as a new manufacturer of hand sanitizer.