We know people are taking a second look at their travel plans right now. If you're scheduled to travel March 10 – April 30, 2020 and would like to change your plans, there is no fee to do so, regardless of when you purchased your ticket or where you're traveling. This is in addition to our previous waiver, which waives all change fees – domestic and international – for tickets purchased March 3 – March 31, 2020. This is available for any of United's published nonrefundable fares. If you decide to cancel your flight, you can retain the value of your ticket to be applied to a new ticket without fee for travel up to 12 months from the original issue date.
Certain tickets cannot be changed on united.com or the mobile app, including tickets booked through third-party travel agencies or booked through another airline (if ticket receipt does not begin with 016). Please contact the original ticketing agency or airline for changes.
Follow the steps below to stay up to date, change or cancel your flight.
Change your current flight:
On the united.com homepage, select "My Trips" and enter your flight information to retrieve your flight.
Select "Change flight" and then "Edit" to make the following changes:

Date of travel or destination
Add a flight
Remove a flight

Select "Continue" and choose a new flight option
Continue through booking to confirm your new flight
Note: The change fee will display as waived, but any difference in fare may apply.
Cancel your flight and rebook later:
On the united.com homepage, select "My Trips" and enter your reservation information to retrieve your flight
Select "Cancel flight"
Confirm flight cancellation
If you have future flight credit, when you return to the reservation, select "Use Future Flight Credit" to shop for new flights and apply the credit towards a new flight.
*We're currently experiencing heavy traffic to united.com. If you experience an error while trying to change or cancel your flight, please try again later.
Click through the slideshow below for more detailed instructions:
​Start on the United homepage: ​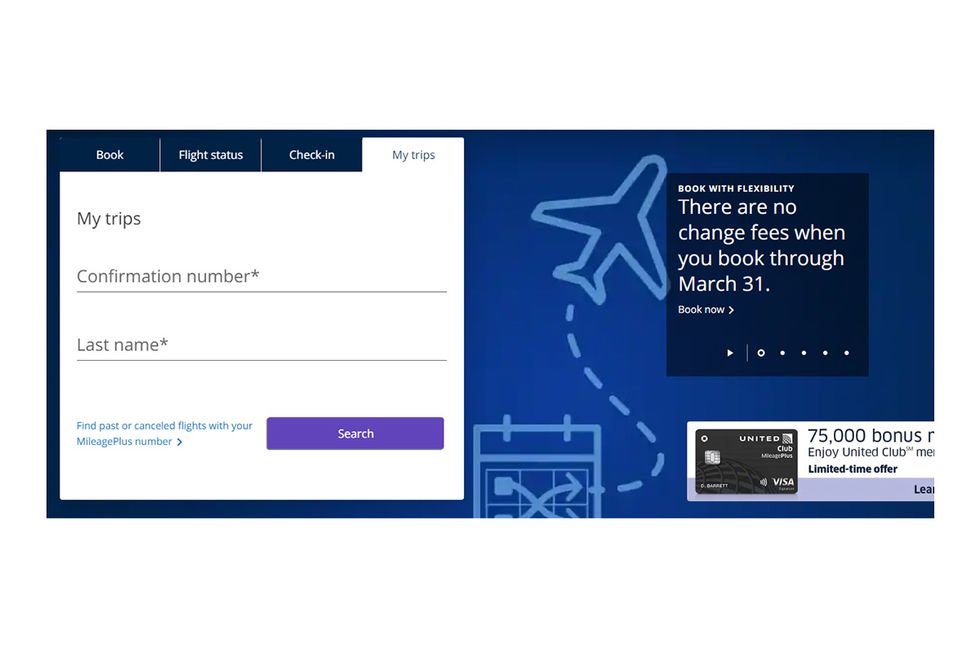 User can select 'My Trips' on the homepage widget to find and retrieve their reservation.
If you're not signed in or you're a guest user, enter your confirmation number and last name.
Step 1 – Trip details: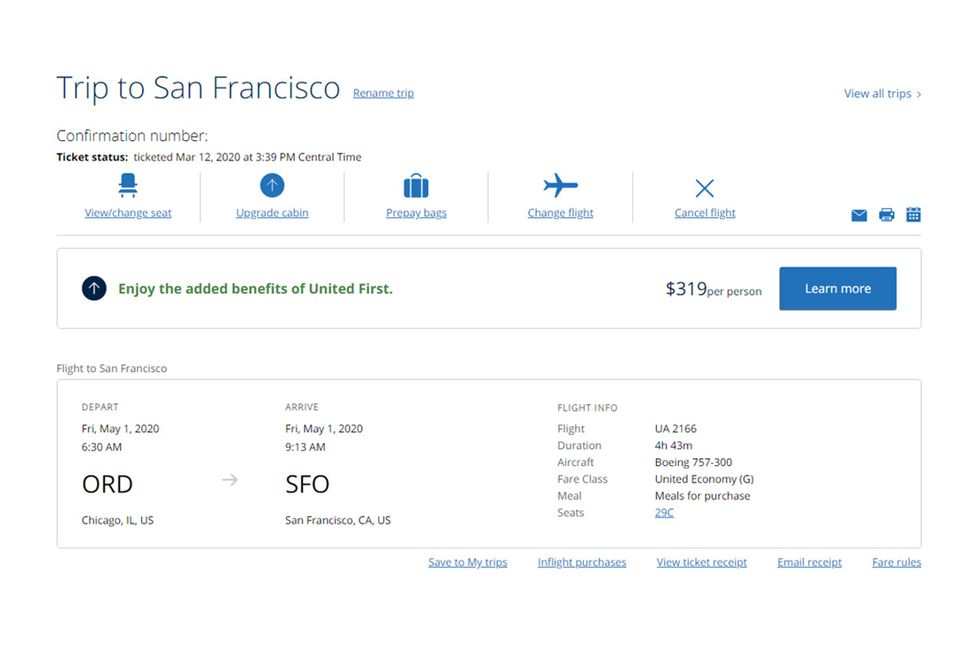 Once you've retrieved your reservation, select 'Change flight' to continue.
Step 2 – Change flights: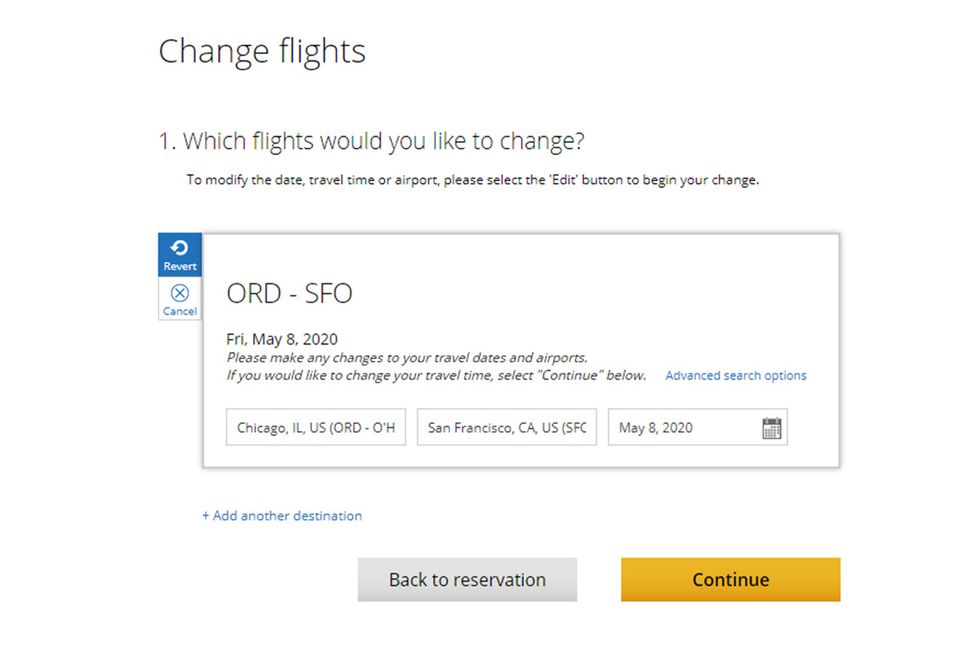 Once you land on the "Change flights" page, select 'Edit' to change your flight date(s), origin or destination(s). Once your changes have been selected, continue.
Other options related to changing your flight available on this page:
"Add another destination"
Advanced search options
Removing a segment (available if the itinerary is round-trip or multi-city)
'Cancel" – will remove a flight from an itinerary and will reprice the remaining flights.
Step 3 – Flight search results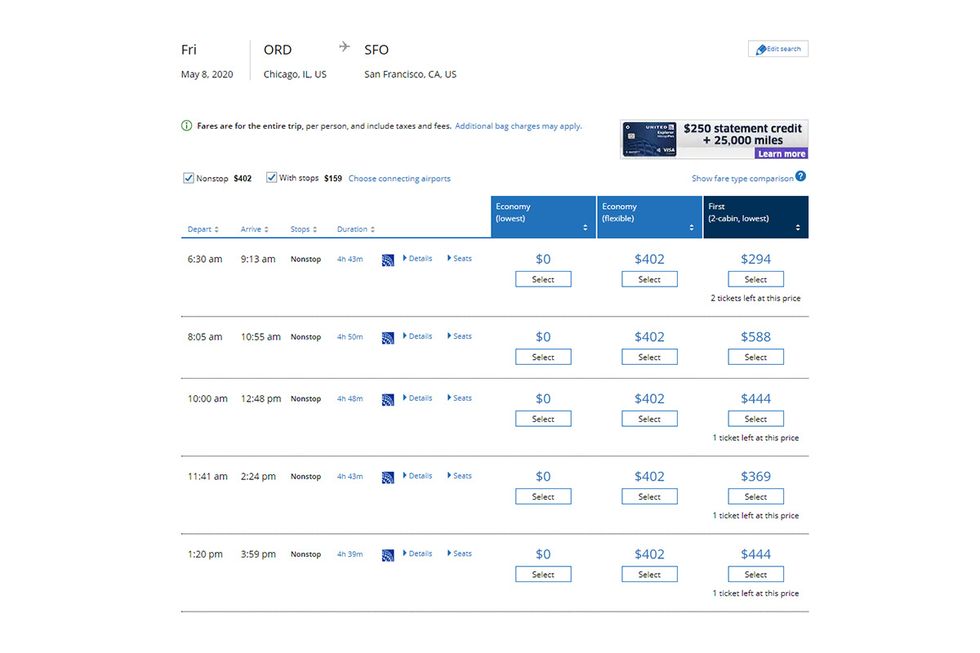 Pick your new flight by clicking 'Select' under the fare amount.
Step 4 – Sign-in page: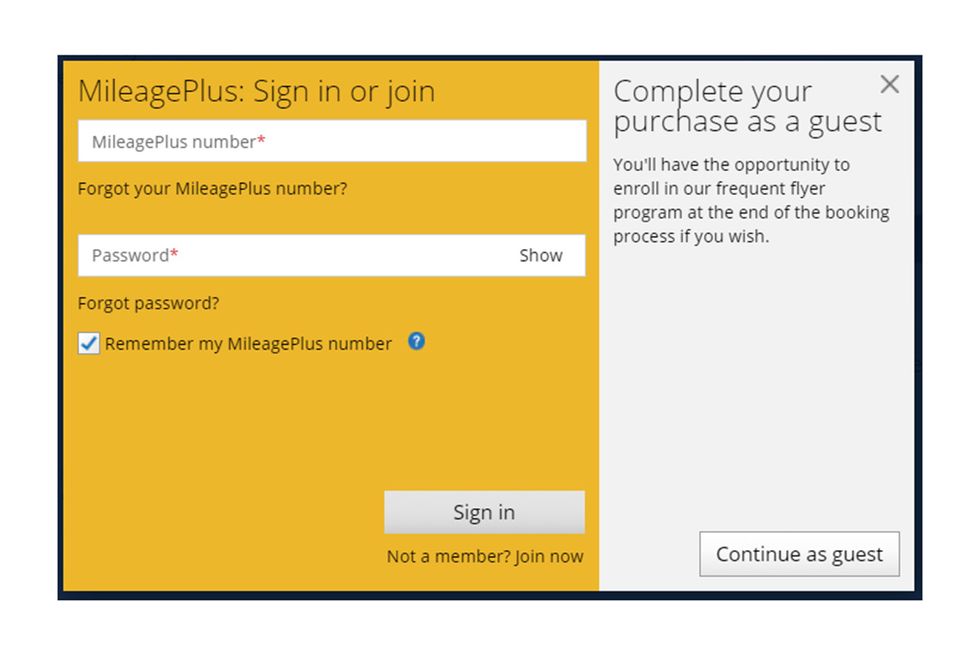 Once you've selected your fare, you will be prompted to sign in (if you aren't already). This step is optional, but mandatory for award tickets.
Step 5 — Review your trip: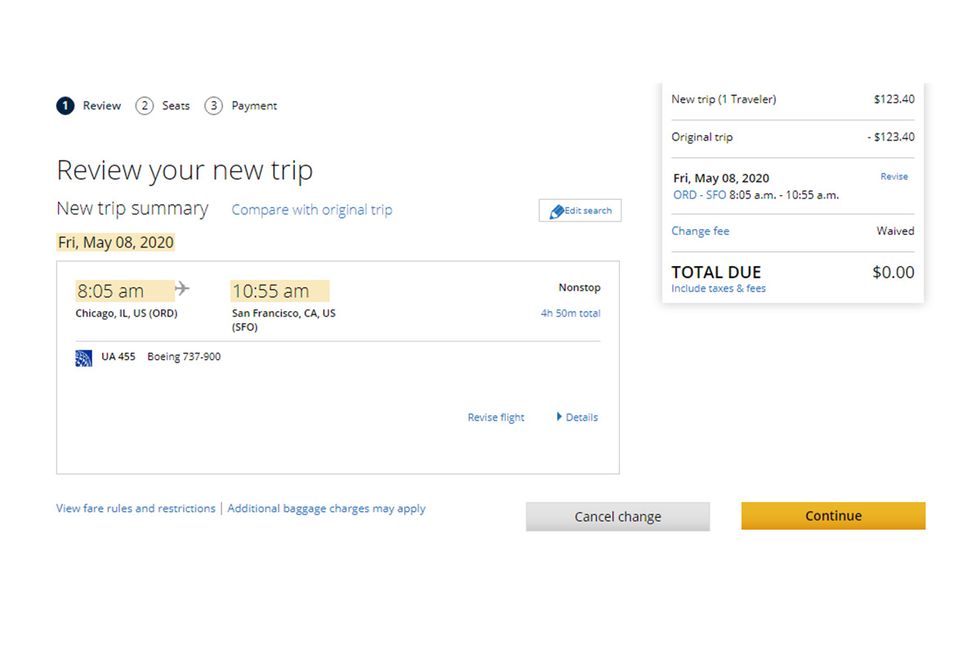 On the Review trip info page, you can compare the new trip with the original trip and see the total balance, including any amount due if the new trip has a higher fare.
Step 6 — Seat selection: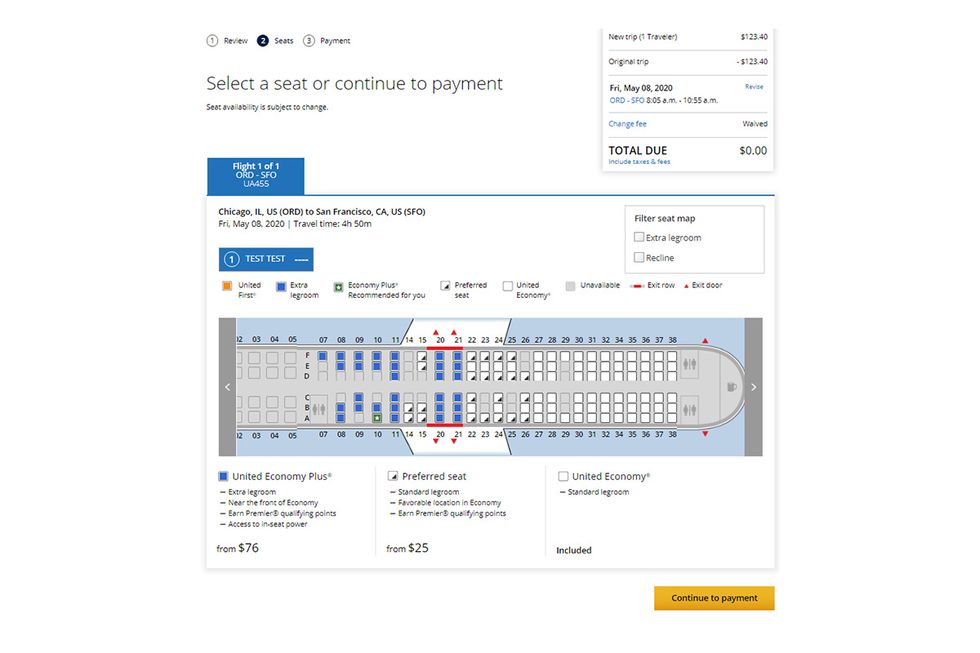 Here, you can make a seat preference and continue to the payment page.
Step 7 — Billing/payment info: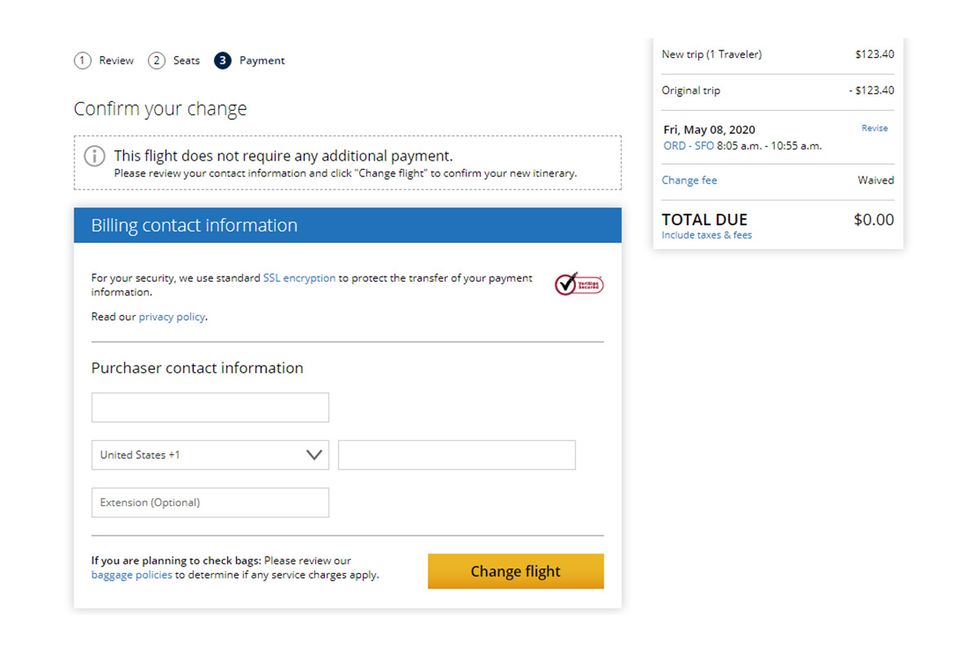 You'll need to provide billing and payment info based on their new fare:
If you don't owe any amount for their new fare, we'll only collect contact info.
If you're owed a refund, we'll only collect address and contact info.
If you'll need to pay a fare difference, we'll collect your payment information.
If your new flight costs less than the one you previously booked, you may not receive a refund for the fare difference.
Once you've entered all your information, select 'Change flight' to confirm your transaction.
Step 8 — Confirmation: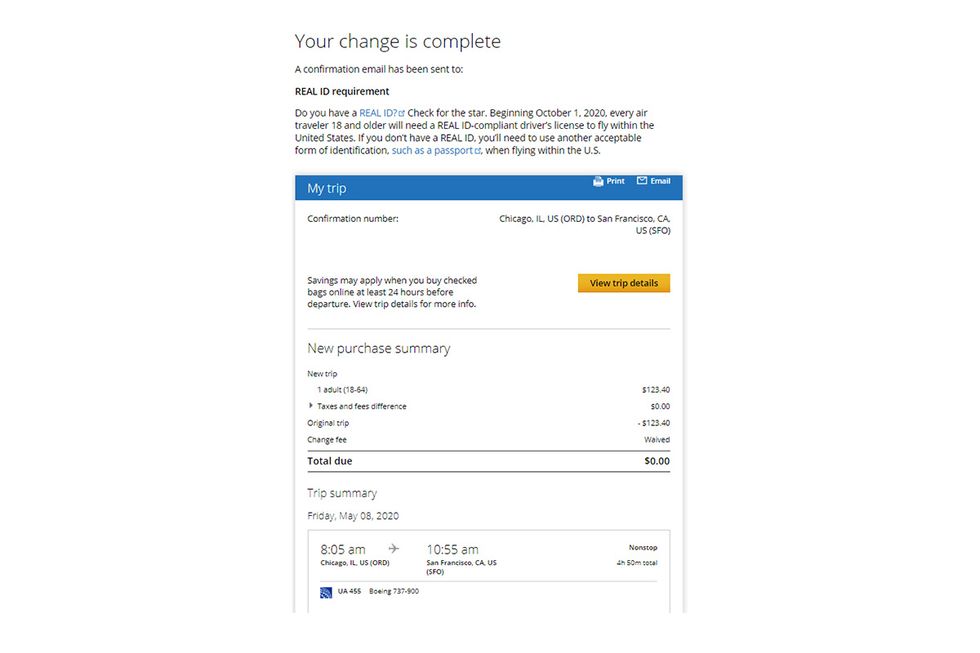 You've changed your trip. You can review your new flight details and any taxes and fees associated with your purchase by selecting "View trip details."