From the official recommendation on how long to warm up your stroopwafel over coffee, to giving your banana bread a little something extra, to a dessert that is perfect for those warm summer months, we partnered with Daelmans to bring you recipes to take you back to 30,000 feet.
Daelmans is offering a 15% discount for site visitors. Use code FLYAWAY15 at check-out and share your creations on social media by tagging @united and @daelmans_stroopwafels (Instagram) and @daelmansstroops (Twitter).
Daelmans Stroopwafel banana bread
Recipe by: cookiesandcarrotsticks.com
We are officially fans of this stroopwafel banana bread. Super light, not too sweet and a delicious crispy caramel top.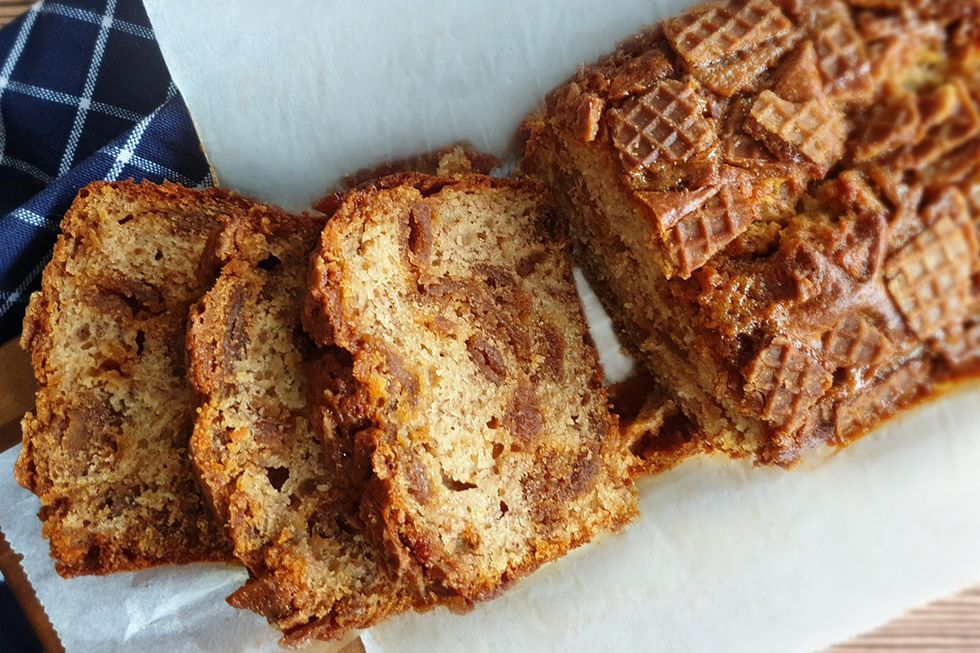 ---
Ingredients:

3 small overripe peeled bananas
2 eggs
1/4 cup of vegetable oil
2 teaspoons vanilla extract
1/4 cup light brown sugar
1 ½ cups (spelt) flour
1 teaspoon cinnamon powder
2 teaspoons baking powder
1 packet of Daelmans Stroopwafels or 10 stroops
Instructions:
Preheat the oven to 350 degrees Fahrenheit and line the loaf pan with baking paper or grease it well.
Remove the skin of the bananas and mash them finely. Mix the banana mash with the eggs, oil and vanilla extract.
Add the flour, sugar, cinnamon powder and baking powder and mix well with a whisk.
Chop the stroopwafels into pieces with a knife. Spoon about 2/3 through the batter.
Pour the batter into the loaf pan and divide the rest of the stroopwafels on top.
Bake for about 50 minutes in the middle of the oven.
Remove the banana bread from the oven and allow to cool.
Preparation time: 20 minutes
Cooking time: 60 minutes
Total: 80 minutes
Daelmans Stroopwafel coffee pairing
One of our favorite ways to enjoy a Daelmans Stroopwafel on board is to warm it up over a steaming hot cup of coffee or tea. Daelmans calls it "wake the wafel", a Dutch ritual to get more gooey goodness out of your stroopwafel.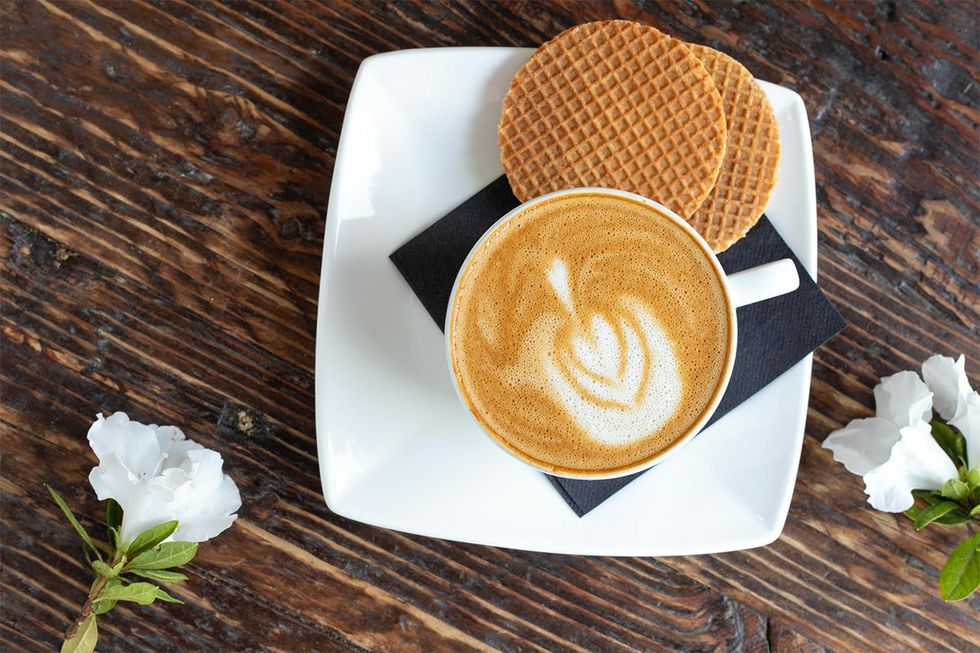 Ingredients:
Daelmans Stroopwafel
A cup of coffee or tea
Instructions:

Start by placing your stroopwafel on top of your cup.
Wait for about two minutes to allow the caramel to get soft — it will transform into a gooey, irresistible indulgence.
Your wafel is now "awake."
Daelmans Stoopwafel ice cream sandwiches
Craving an ice cream sandwich? This recipe calls for Daelmans Jumbo Stroopwafels and your favorite ice cream flavor. This quick and easy recipe will be enjoyed by the whole family.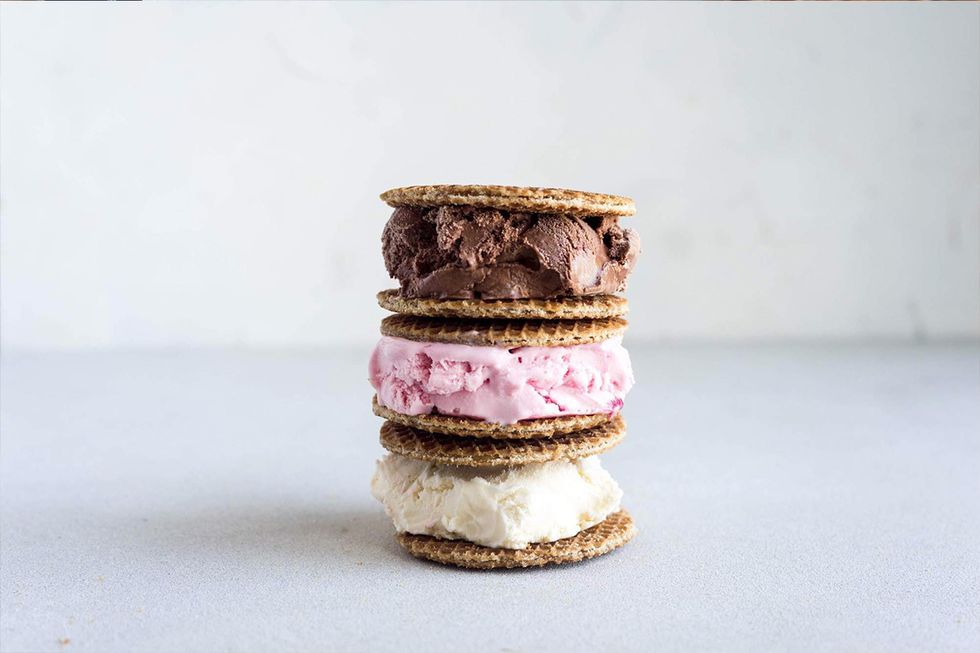 Ingredients:

8 Daelmans Jumbo Stroopwafels
Ice cream (pick your favorite flavor)
*Serves four
Instructions:

For four people, you will need eight Daelmans Jumbo Stroopwafels. You can choose the original caramel flavor or another flavor.
On four of the stroopwafels, add one scoop of your favorite ice cream. Feeling indecisive? Combine different flavors to experiment.
Put the remaining four stroopwafels on top of the scoop of ice cream to make a sandwich, and press the two waffles firmly together so that the ice cream fills the whole waffle.
Now all you have to do is enjoy.