Mornings aren't everyone's cup of tea, especially mornings that involve starting work at 3 a.m. But mornings don't bother Houston-based Boeing 737 Captain David Whitson anymore. "I don't care if I have to wake up early to fly a red-eye," said David. "It's the little things I appreciate more now. Little things don't bother me." For David, the little things are a gift. A gift called life. It's a gift David is thankful to still have.
---
"In August of 2016, I started to feel ill," said David. "I had a headache that wouldn't go away. Then, it turned into a fever, my lymph nodes were next, so I went in." At the doctor's, David was diagnosed with leukemia. "I was told I had an FLT3 mutation, which is really not good," said David. "I essentially was told I was going to die unless the treatment went perfectly and I found a bone marrow match."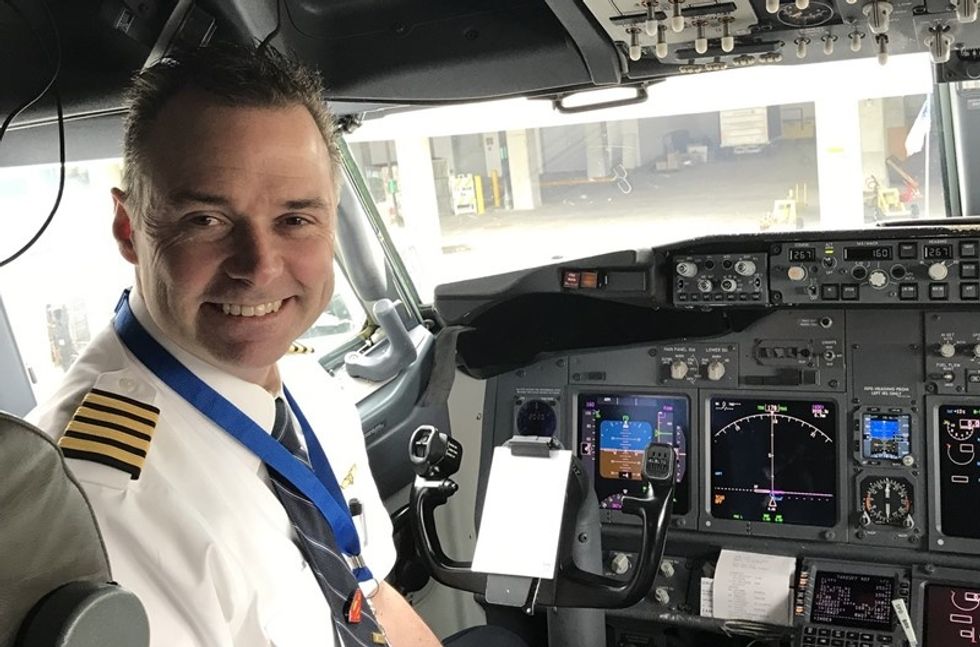 David was immediately put on
Be The Match, the largest and most diverse registry in the world to help find matches for people diagnosed with life-threatening blood cancers such as leukemia and lymphoma. While he waited, David continued to fight. "The emotion I felt throughout the process I would describe as hope," he said. "Every cancer patient needs a chance." David's chance came calling in December 2016. "A sweet young lady named Allie Reimold saved my life," said David. "She was a student at Purdue University when she signed up with Be The Match at a charity event called, 'Purdue University Dance Marathon.' The event raises funds for children with cancer."
After receiving his bone marrow, David focused on getting stronger. He overcame obstacles like weight loss, taking over 30 pills a day and even battling a virus, but he fought back with determination and the support of his family, as well as his United family. "I've been given a really generous gift," said David. "This has given me the opportunity to be a better person, husband, father and more. As I worked to get back to work, everyone was rooting for me to come back. You can tell everyone cared, especially the Houston chief pilot's office."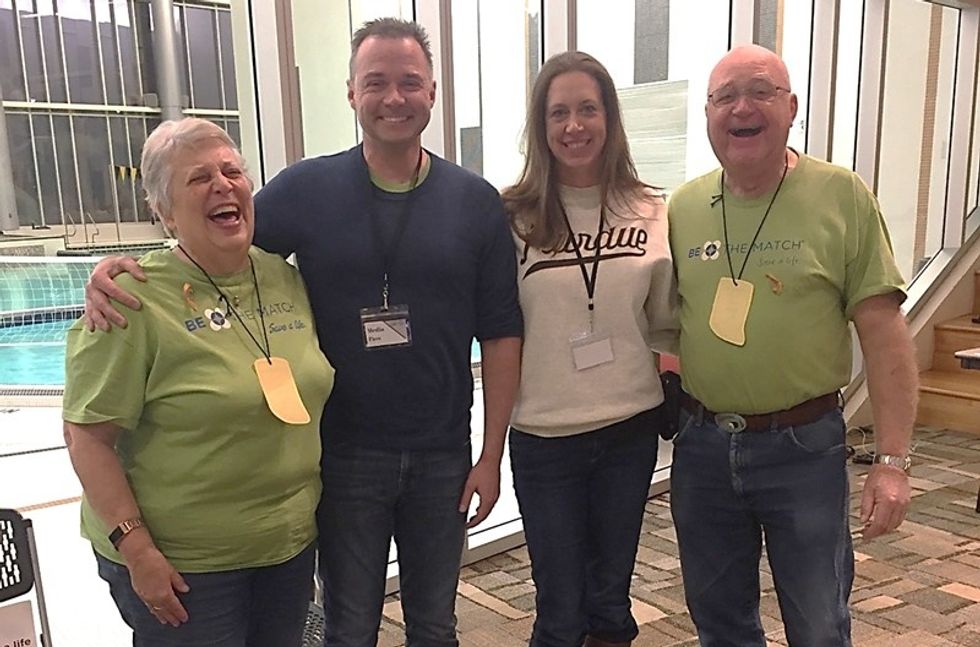 Without experiencing a battle like David's, there is no way to know where he drew all of the strength needed for his recovery," said Houston Base Chief Pilot Ernie Aller. "The one thing I do know is returning to the skies with his friends and co-workers was one of them." Today, David is back. He's back to being a pilot, a husband, father and now, an advocate for bone marrow registry, especially throughout the month of November as it is National Marrow Awareness Month.
"Three years ago, I knew nothing about bone marrow registry," said David. "Today, there are about 14,000 people awaiting a match or need a transplant. Minorities are greatly under-represented. If I can have a small part in registering someone else, I will do it!"
Last year, David and his wife headed to Purdue University for the first time to take part in the dance marathon and work the Be The Match booth. "I was able to share my story and we had an amazing turnout," said David. "We were able to register nearly 500 people, the largest ever at Purdue."
It's a number that David plans to keep growing so that more people get the chance to tell their story just as he is doing today."I never thought someone would save my life, so just being here to say 'thank you' means so much," said David. "Every day is a gift."
Be The Match is one of 10 organizations that United is matching mile donations, one-to-one, to through Miles on a Mission, our airline miles donation platform. Help us support causes that continue to do their important work during the coronavirus, like Be The Match, which continues to courier bone marrow donations to patients who vitally need them. Visit united.com/donate to learn more about what we're doing to help organizations doing important work in response to COVID-19.