This past December, we launched our first-ever nonstop service by a U.S carrier between New York/Newark and Cape Town. Here are some of the best spots to get the perfect 'gram.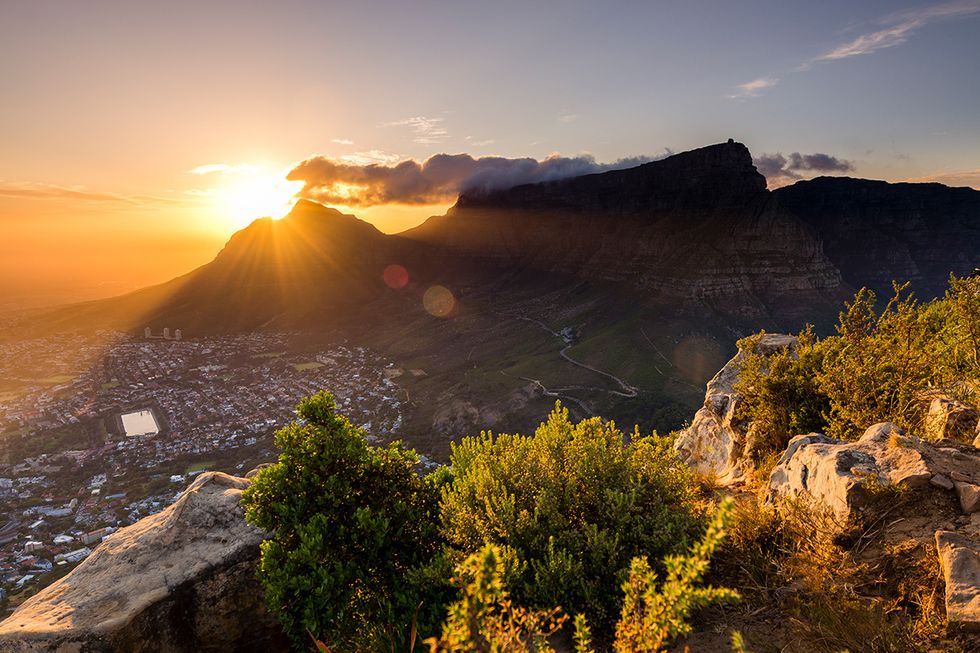 Cape Town and Signal Hill
---
Signal Hill

The views are stunning from Signal Hill, easily reached from downtown via car, tour bus, local bus or on foot. From this hilltop perch, you can gaze down at the city, Cape Town Stadium (home of the 2010 World Cup), Table Bay, the harbor and the ocean. Then look up to admire the rest of the mountains that comprise Table Mountain National Park, including iconic Lion's Head (Signal Hill is sometimes called Lion's Rump). Visit anytime, but especially at noon, when a cannon fires daily, or at sunset, when crowds gather to watch the sun disappear into the Atlantic.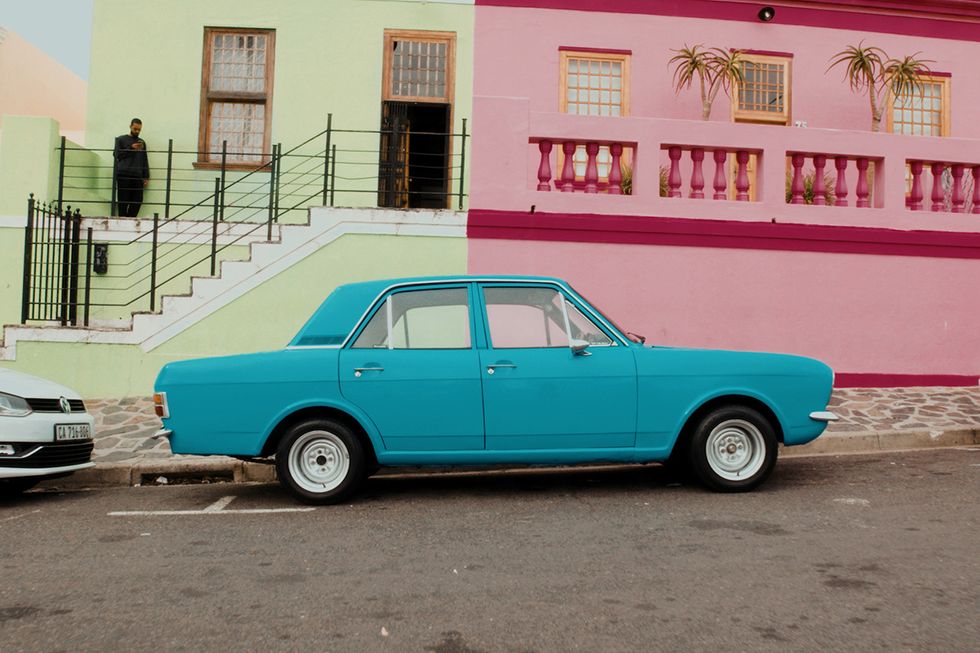 Cape Town Bo Kaap Colourful Historic Area
Bo-Kaap

Sandwiched between Signal Hill and downtown Cape Town, Bo-Kaap is known for its multicolored homes and its multicultural history. Also called the Malay Quarter for the many Malaysians brought in during the slave trade, the former township is lined with 18th-century homes, Muslim shrines, South Africa's first mosque, and a museum. As the largest concentration of pre-1850 buildings in South Africa, homes in Bo-Kaap are painted in a rainbow of colors along cobblestone streets — the perfect background for selfies.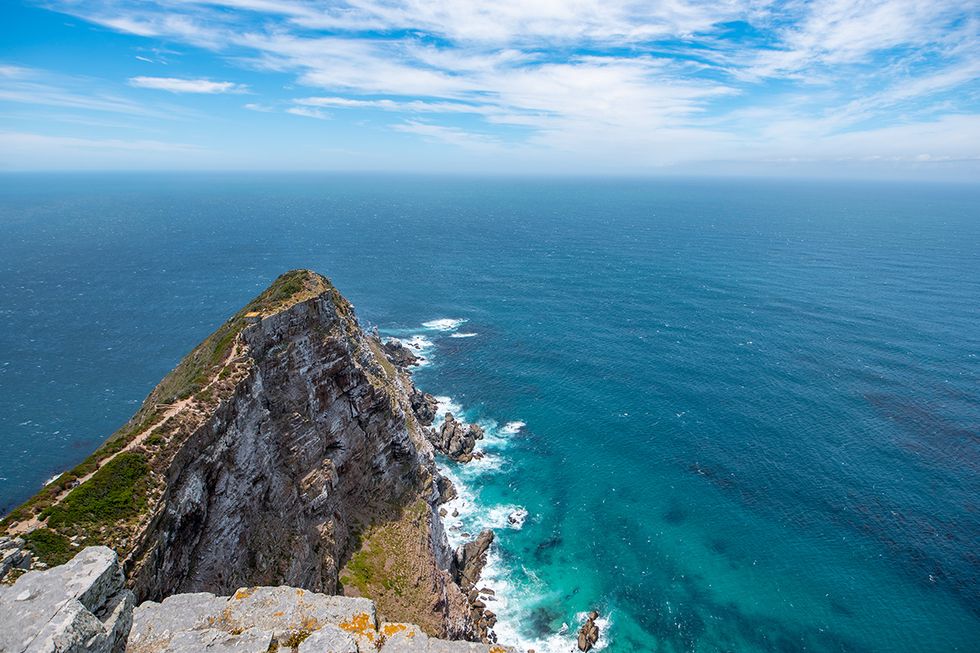 Cape of Good Hope, Cape Peninsula, South Africa
Cape of Good Hope

The Cape of Good Hope (aka Cape Point) on the southwestern tip of the African continent is a place of cliffs, crazy winds and crosscurrents that combine to create raucous waves on the Cape's beaches and rocky shoreline. The Cape is home to more than 1,000 plant species and animals, including ostriches and hundreds of wild baboons — and just offshore, dolphins and whales. The Cape is part of Table Mountain National Park and is a UNESCO World Heritage Site. It may be at the bottom of the world, but it's at the top of many must-see lists for Cape Town visitors.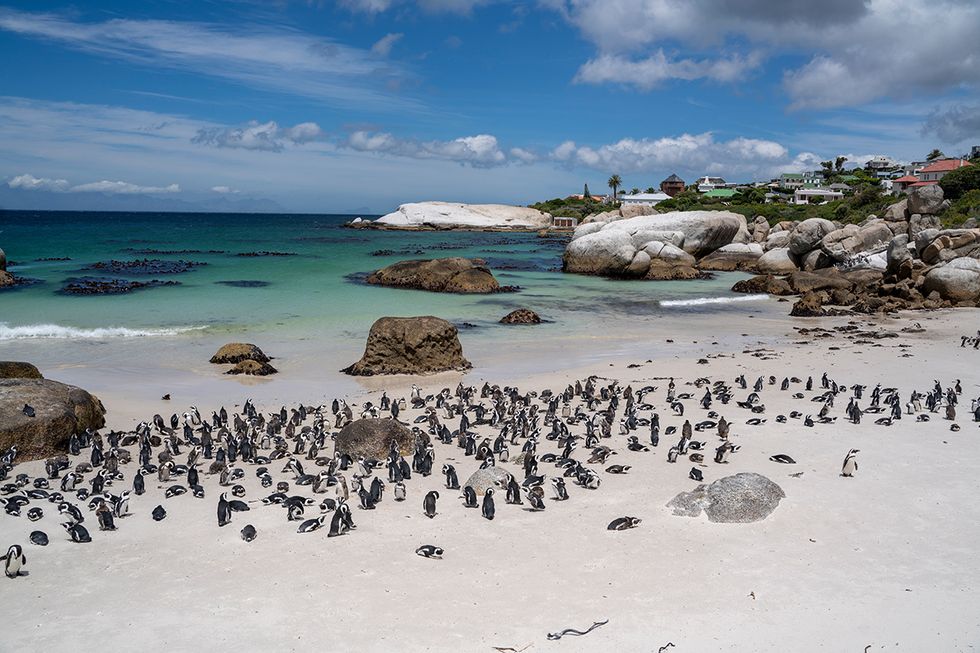 African penguins in Simon's Town at Boulder's Beach
Boulders Beach

Some of the estimated 2,500 African Penguins at Boulders Beach are so unafraid of human visitors that they waddle right up to them for a closeup — awww! — and let loose with the braying sound that inspired their former name, Jackass penguins. Even from the beach boardwalks, you can waddle plenty close to them. Few places on the planet offer a chance to see penguins without going to a zoo or bundling up for arctic cold, and it's a perfect rest stop on the stupid-scenic coastal drive from Cape Town to the Cape of Good Hope.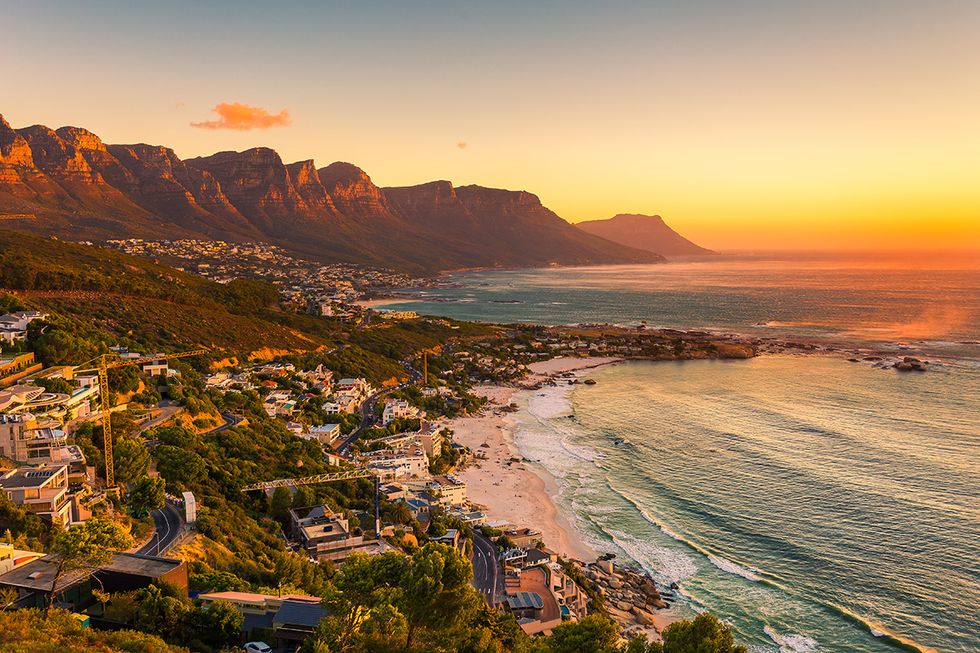 Clifton Beach at sunset
Clifton

Cape Town's affluent seaside suburb of Clifton offers some of the city's best spots for picnicking and picture-taking. Paths and narrow stairways lead you down from town to the sugar-sand beaches — four of them, each separated by large, climbable boulder piles — which have been ranked among the world's best. Each beach has its own constituency: surfers, families, students, and LGBT beachgoers.
If you go
Flight reservations can be made at united.com or on the United app for any of the three weekly nonstop flights between New York/Newark and Cape Town. Use MileagePlus® miles to reserve a hotel, rental car or both.